Hello. My name is John Tercyak and I entertain with the Guitar, Fiddle & Vocals. Professionally, I have been performing for over 25 years and I specialize in taking requests. My repertoire consists of over 700 songs and I list those that I've prepared for the audience to select. I like to hand out my song list for people to peruse and I have a copy here for you to read.
I am available for Weddings, Parties, Club Dates, Commissions, Educational Music Programs, Recording and Lessons. Fiddler, Guitarist & Vocalist. Popular to Jazz, Celtic Music to Country, Kids Tunes, 70's Songs, Folk, Classical, Holiday Favorites, Irish Jigs and Reels, Old-Time Fiddle, Originals and more.
For those considering hiring me, I can send out a promotional package which consists of a picture, my resume, a song list, and some listening material. However, everything that I will send you is here on my web site and updated from time to time. Feel free to view or download them whenever you visit my site.
Bar Harbor, Maine is where I make my home now. I have two sons, Anthony and Ramsey who are 15 (yes, they're twins). These are some photos from the year we started hiking and while Ramsey thinks this is great, Anthony says; "I like it, but do we have to walk so much?"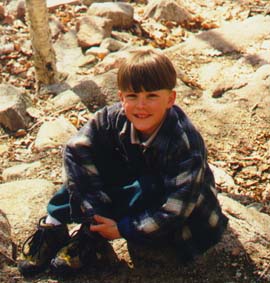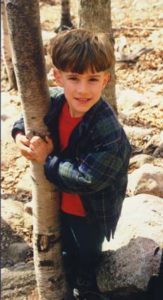 MT. Desert Island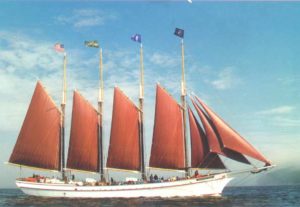 During the months of June through October I spend virtually all of my time on MT. Desert Island. I play in restaurants, cafes, clubs, for cruises, at weddings and other public and private functions.
You might hear me compete with the wind for your attention on a Sunset Cruise aboard the 151′ Margaret Todd; the only working 4-masted Schooner on the East Coast and the only 4-masted schooner to operate in New England in half a century.
The Margaret Todd departs for sunset cruise at about an hour and a half before sunset every evening as well as a morning sail and noon sail from Memorial Day through Columbus Day and also can be engaged for charters and educational trips.
Call Down East Windjammer Cruises 207-288-4585 for reservations, departure times and rates, or stop by the Bar Harbor Inn Pier. The Margaret Todd can be found there.
Photography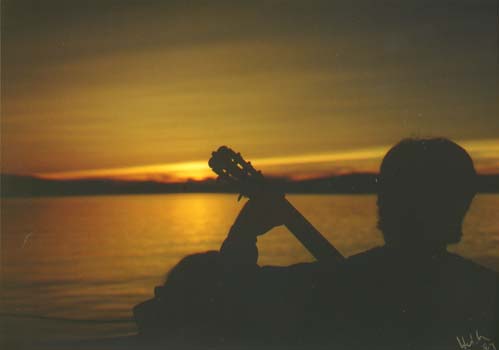 I thought you might enjoy this photograph by:
Bill Haldeman
Spruce Mill Photographic Group
8302 Spruce Mill Drive
Yardley, PA 19067
215-321-4145 Fax 215-321-4145
[email protected]
This image was captured on a Sunset Cruise on the Schooner Young America. You can contact him for your own prints of this and other fine photography.
Bayside Landing
Bayside Landing is an outside mall at the corner of Main St. and Cottage St. in Downtown Bar Harbor built and maintained by the Testa Family of Testa's Restaurant. At the center of the mall is a fountain and a pleasant spot to rest and listen to music. For that reason the Testa Family allows me to play for tips and sell my CD's, as well as other entertainers who venture forth. The sounds bounce off the pavement and walls in the intimate amphitheater surrounded by the enticing aromas of PANINI A TUSCAN EATERY and Testa's Restaurant and the enchanting gifts and art works of Pretty Marsh Shop.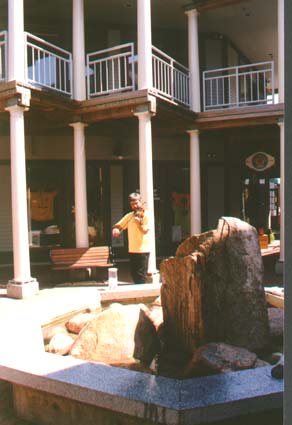 Coming Soon -Links To Get To:
Testa's Restaurant
The Pretty Marsh Shop
Bayside Liquors
You can usually find me here, at Bayside Landing, at some time in the afternoon and then again in the evening. Just listen as you pass by. You never know when, so if you miss me, just come back.
I teach the Guitar and Fiddle, write songs, and compositions and do some studio work besides playing at every chance I get. And I get to do a lot of the things I like to do with Anthony & Ramsey in the Winter.
For the Months of November through May, I travel to various places to play outside of Bar Harbor and visit schools to perform Educational Programs . One of these is my "Anthology of Fiddle Styles", which includes introductions and descriptions of different styles or techniques on the violin and then a performance of a song or two of each. For more information on educational music programs, Click Here.